Josh Siroko - Owner/Strength Coach
My background in Strength Training started with the University of Illinois - Fighting Illini Football team in 2011. Prior to that, I studied Sports Medicine under the Athletic Training Educational Program at Illinois. The combination of understanding how the body works, and applying it to Strength Training has really helped me establish myself and take my clients through what is truly a specialized Strength Training approach. To this day, I am constantly absorbing, learning, and doing everything i can to grow myself and put that passion into my work with my clients.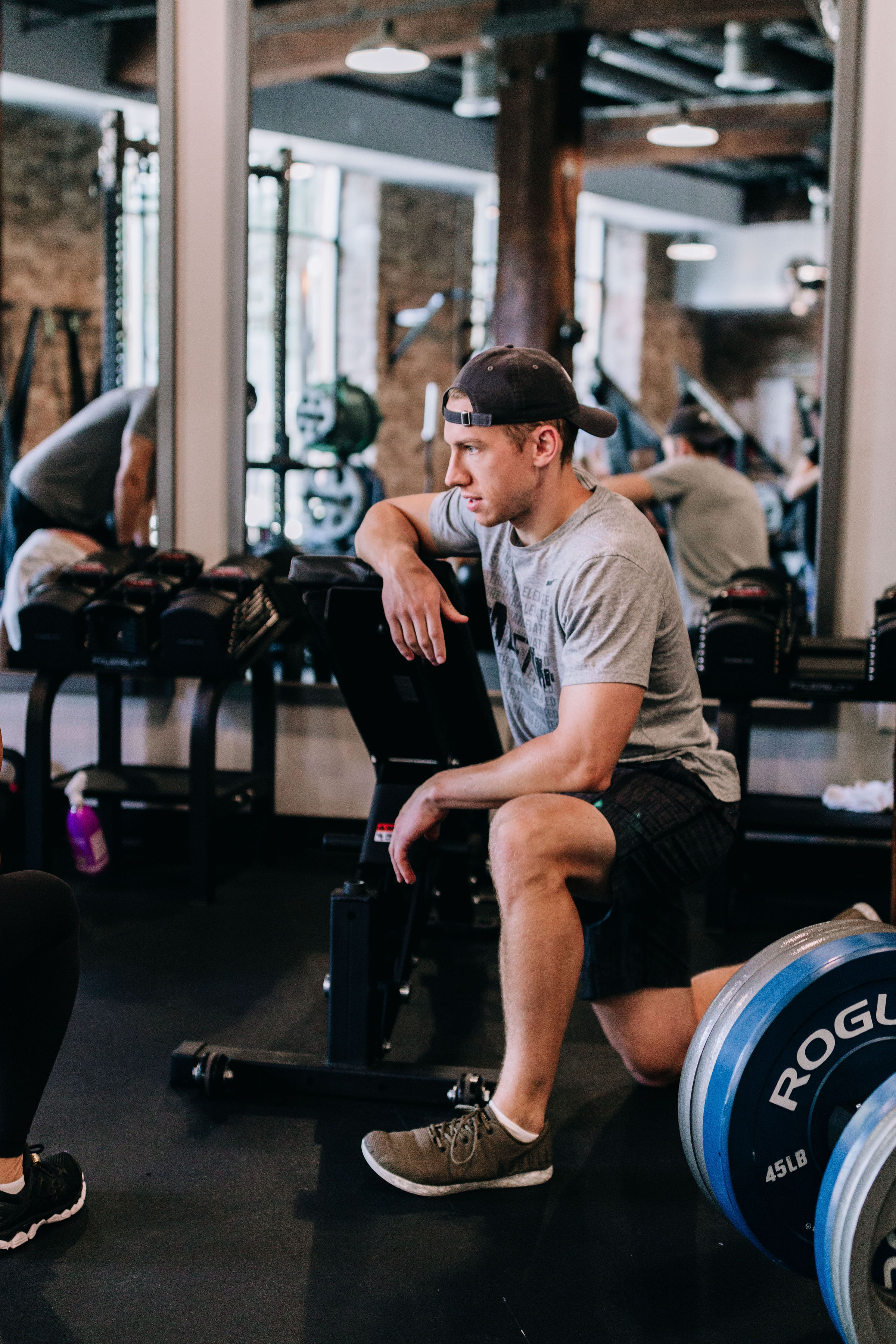 Chad Driscoll - Owner/Strength Coach
After receviing my B.S. in Kinesiology from Illinois, I didn't really know what the hell i wanted to do. I love exercise and Strength Training, and after completing an internship with the Maryland Terrapins Football team I was ready to turn my passion into a career. I am beyond excited to apply my skills to help every day people get strong, remain healthy, and achieve their fitness goals.
My fitness truth: "No one ever complained about being strong."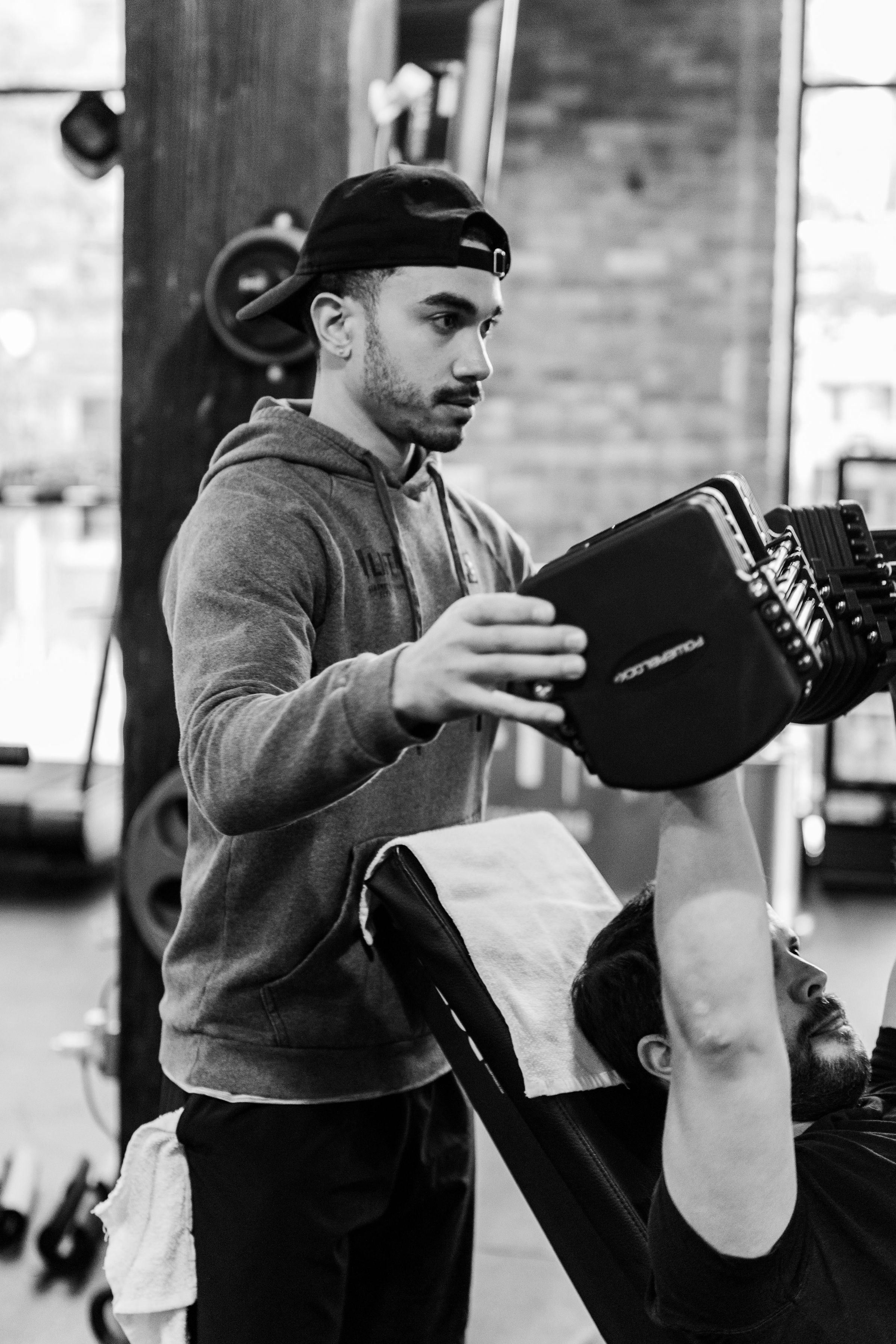 Peter Tamulewicz - Strength Coach
As a former Track and Field athlete at The University of Houston, I was exposed to and gained a love for Strength Training. Post competition, I transferred to Eastern Illinois, and while finishing my degree towards becoming a Strength and Conditioning Specialist, discovered a passion for helping others succeed. From there, I went on to work with athletes of all ages and have since been working with the general population. By being a strength coach, I have the opportunity to safely and effectively, change people's lives. Using my current knowledge and experience while continuing to learn and stay current in the field, I aim to provide a second to none, safe, and efficient workout to every single client.
Mike McClain - Strength Coach/ Director of Group Training
Throughout my life, my passion has always been sports performance and exercise. I enhanced that love and knowledge base when I attained my Master's Degree in Sports Performance at Ball State University. During that time I coached countless team sports with ages ranging from elementary to the professional level. Through those experiences I found my passion for coaching and being a leader. As a coach, I instill the value of working hard to achieve performance goals, while persevering the importance of having fun.
Kyle Slaven - Strength Coach
My passion for strength training started in high school. My dad had acquired some old equipment from the Ball State University weight room and introduced me to weight lifting. I immediately fell in love with the mental and physical feeling of putting in hard work and seeing the numbers start to go up. After high school sports were done, my passion with strength training continued into college. At Ball State, I studied exercise science with a focus on health and fitness. I spent some time in the Olympic weight room at Ball State as well. After college, I came to Chicago to wrap up my undergrad. I have spent the last 5+ years training clients and I love seeing clients come in and get better every time they train. To see clients get stronger, stay in good health, and achieve their goals are what continues to drive me every single day.
Jared Blincow -
Strength Coach
My first experience with strength and conditioning came as a college soccer play at DePaul University and ever since then I've been hooked. I continued my education at the University of Texas and have spent the last 5 years in the collegiate setting perfecting my craft and trying to become the best coach that I can be. The opportunity to coach and develop people, improve their health and daily lives, and to connect with so many great individuals is what motivates me to come into work every day to give my absolute best for our clients.
After coaching at Southwestern University, the University of Missouri, and Texas A&M University, I'm very excited for the opportunity to come back to the city of Chicago and work at LIFT.
Brittany Backstrand -
Group Conditioning Instructor
My appreciation for a great workout and pushing limits began in high school while playing competitive volleyball, but my passion for group fitness really began when I moved to Chicago after graduating from the University of Notre Dame. I love seeking out a strong community in the fitness world and think a great workout that you look for everyday is hard to come by, so helping build those communities is something to which I've committed myself to. Seeing people excited to come in and get to work is what drives me to bring the best I possibly can to my clients!
Gina Caifano - Group Conditioning Instructor
I'm a lover of all sports, health, and fitness. Throughout the years, I have created a high-level training experience for athletes of all levels and received certification as a Sports Performance Specialist and as an ACE Certified Coach. I have been a Nike Trainer since 2010, while also obtaining my Masters in nursing (completed 2015). My passion and enthusiasm for movement come through in each and every session.
My motto is simple: YOU are stronger than you think you are.